Doctors
Meet the experienced and friendly doctors who make Leeds Family Eye Care the leading provider of vision care services in Leeds.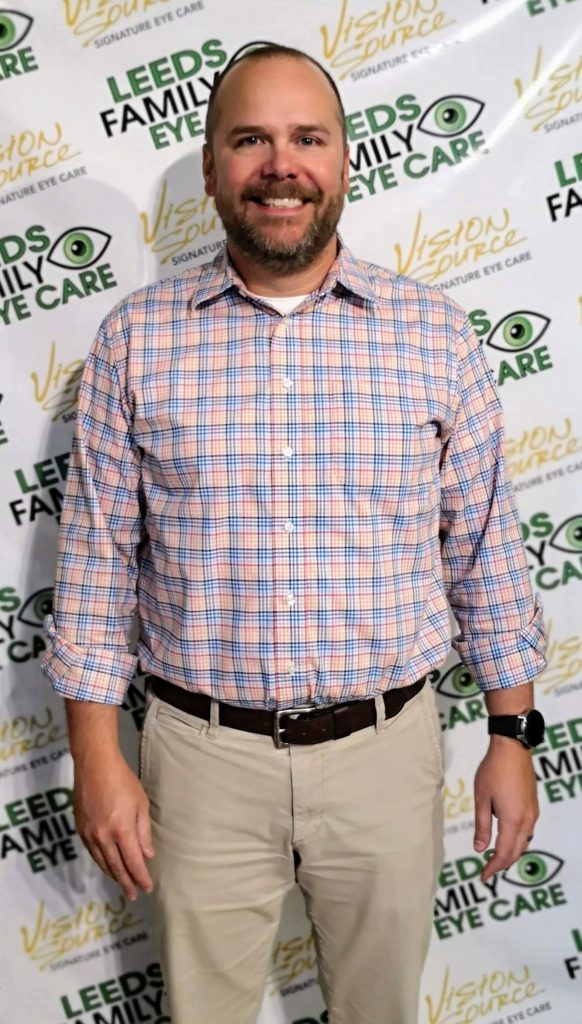 Jason Pulliam, O.D.
Dr. Pulliam was born and raised in Palmetto, GA. He and his wife have been residents of Alabama since 2001. They have two sons.
Dr. Pulliam received his B.S. in Biology from David Lipscomb University in Nashville, Tennessee in 2001. He earned his Doctor of Optometry from the University of Alabama at Birmingham, School of Optometry in 2005. In March 2007, he opened Leeds Family Eye Care. He is an active member in the American Optometric Association, Alabama Optometric Association and South Eastern Council of Optometry. Dr. Pulliam also serves on the Vision America of Birmingham Advisory Board.
In the community Dr. Pulliam serves on the Leeds Educational Foundation Board, which helps generate grants for teachers in the Leeds City School system. He serves as a deacon at the Ashville Road Church of Christ where he and his family has attended for 10 years.
Dr. Pulliam enjoys spending his free time golfing, fishing and spending time with his 2 sons.
Rick Williams, O.D.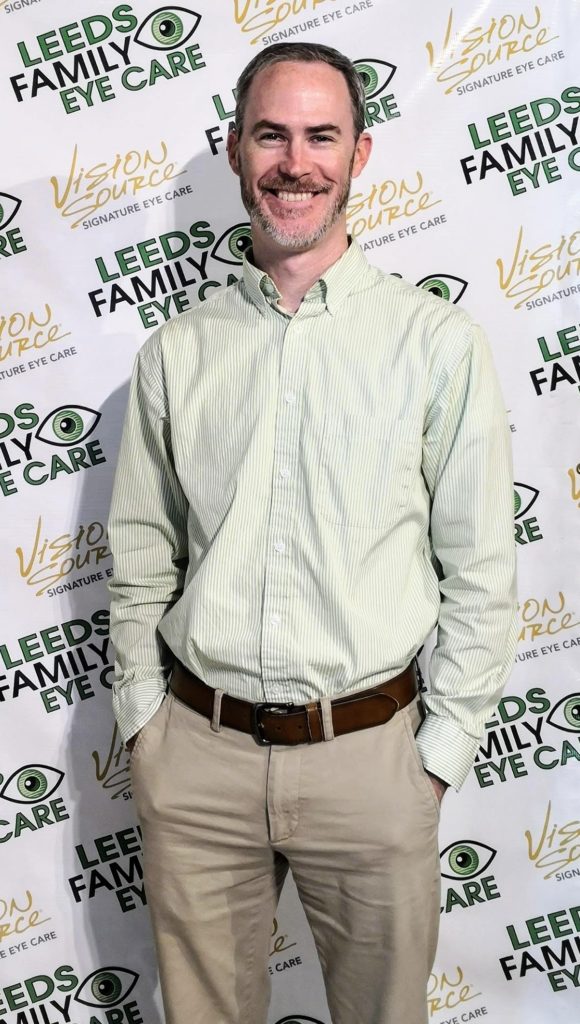 Dr. Williams is a native of Macon, GA. He attended Faulkner University in Montgomery, AL, receiving his B.S. in Biology/Pre-Optometry, and was awarded the George S. Benson Leadership Award upon graduation. He then earned his Doctor of Optometry from the University of Alabama at Birmingham School of Optometry in 2005, receiving the Henry B. Peters Primary Care Excellence Award.
Dr. Williams has a vast range of clinical experience over the past 10 years. As a primary eye care provider, he is able to diagnose and treat the vast majority of eye conditions, including cataracts, glaucoma, macular degeneration, conjunctivitis, and dry eye disease. He has served as Director of Lasik Surgery at a large group practice in Alabama. He has participated in FDA clinical studies aimed at stabilizing weak corneas. He has also served on advisory boards for new ocular medications.
In his spare time, Dr. Williams enjoys spending time with his wife, Brooke, and their three children. He is a deacon at the Hoover Church of Christ. His hobbies include Alabama football and playing guitar.