2016 Peru Recap

The plaza at San Sebastian, site of the 2016 campaign
---
The 2016 campaign was as successful as any campaign we have participated in over the past 6 years.  Most importantly, it taught us lessons in patience and gratitude.
Patience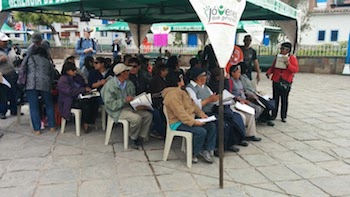 Monday was just a rough start to the clinic.  As Americans, we generally adhere to a strict time schedule.  If we plan to start at 8:00am, then we expect to start at 8:00am.  Monday did not begin until closer to 8:45am due to a ceremony by the municipality in the plaza where our clinic was being run.  Once we finally could begin, it was a struggle to obtain a power source for our equipment.  Our tools to measure prescriptions and examine eyes are highly dependent on power.  Without power, we would have been severely limited in our efforts.  After much negotiating, we finally got an extension cord pulled to our tent for power.
Each year, the clinic takes on a new personality.  Tweaks are made each year to improve inflow, outflow, follow-up, and exams provided.  Monday and Tuesday were rough days as the inflow was very sporadic.  We unfortunately would have lulls of 30-40 minutes at a time between sets of patients.  It was proving to be very inefficient.  Once the bugs were worked out, things were able to move really swiftly again.
After all of this, it became clear that we had the wrong attitude.  Before the clinic on Wednesday, people had lined up at 2:00am that morning.  Before Thursday's clinic, people had been in line since midnight just to have a chance to get a pair of reading glasses.
And we thought we had to wait a long time…
Gratitude
One thing that is always glaringly apparent after working in Cusco is how blessed we are in this country.
We live in a day and age where we can get medical treatment so quickly and easily.  If we can't see, we can get glasses or contacts or surgery to correct it.  If we are sick with a sinus infection, we can take antibiotics and be significantly better in just a few days.  Illnesses are just minor inconveniences rather than serious threats.
Many of the people we treated this week had scars from injuries or accidents that they just had to let heal on their own, without proper medical care.  We lost count of how many scarred corneas we saw during the week that likely could have been preserved if treated in the past.  Multiple patients had advanced glaucoma that would have easily been caught and treated if only they had a simple vision insurance plan like so many of us have here in the states.  We tend to complain about the inconvenience of having our eyes dilated or our mouth numbed for a dental procedure, but forget about how fortunate we are to have access to such care on a regular basis.
The patients we will never forget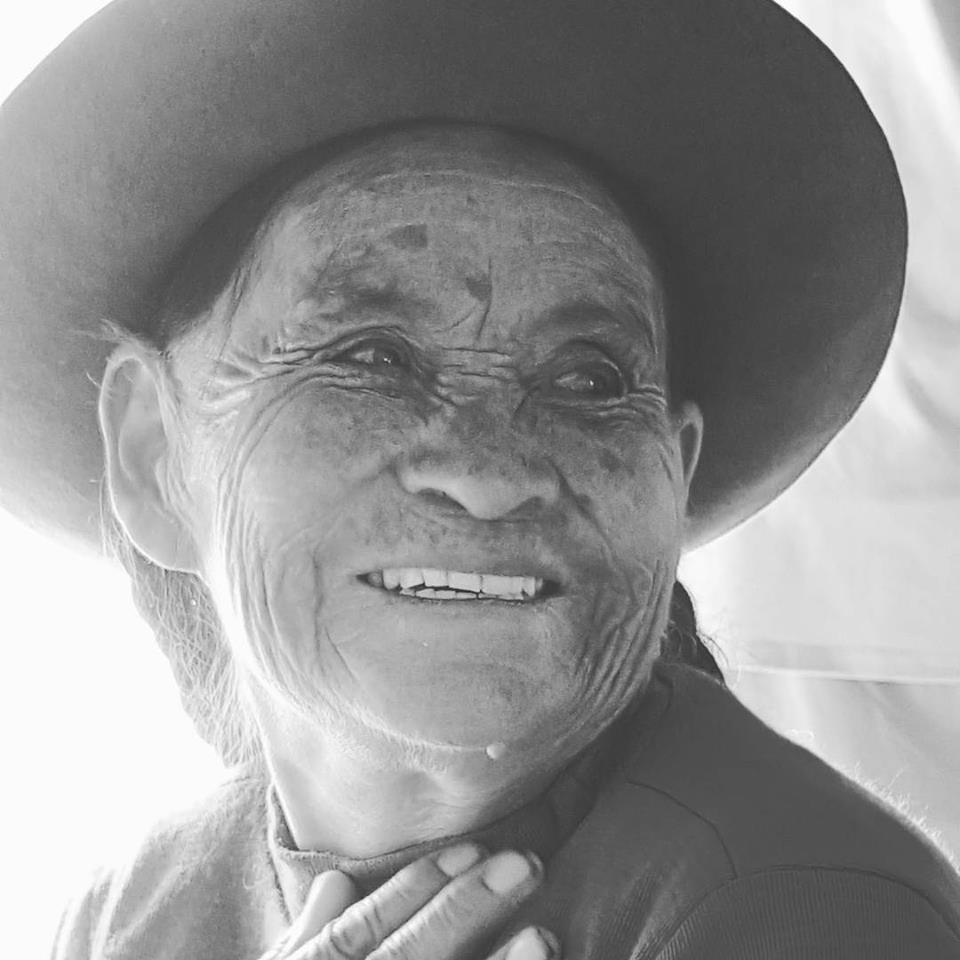 This spunky Quechuan lady taught Dr. Williams how to say "Look at my ear" in Quechua, the native Incan language.  This was her reaction when he tried to repeat the phrase.  What a beautiful smile!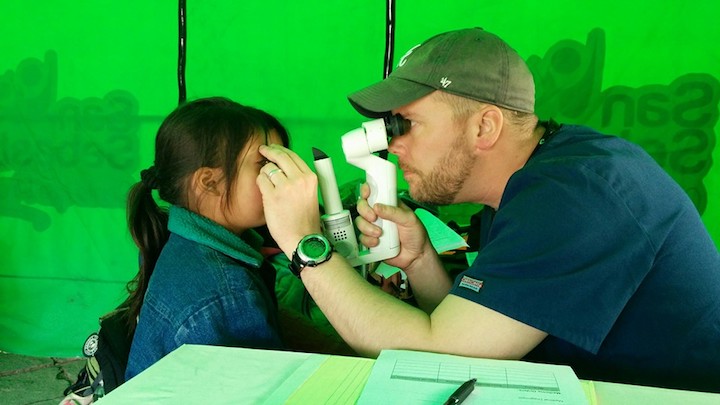 If you follow our Facebook page, you saw this picture a few days ago.  This little girl had one of the highest prescriptions we have ever seen on these campaigns.  She had never owned a pair of glasses, but she is likely more nearsighted than anyone reading this post right now.  We were thrilled to give her her first pair of glasses ever.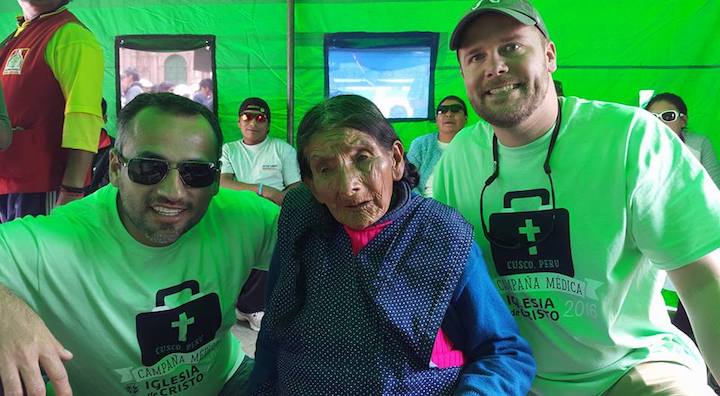 Dr. P had the privilege to see this patient on Thursday of our clinic.  She was 105 years old.  She obviously had severe age-related eye diseases like macular degeneration, but had very functional vision for her age.  Can you imagine the things she has seen in her lifetime?
Some needed reading glasses.  Some needed really strong bifocals.  Some just needed sunglasses.  Some just needed someone to listen to them, like the 78 year old former Olympic boxing champion from Peru.  He was a widower of over 10 years, and was upset that he was losing his vision and couldn't care for himself like before.  He sat with Dr. Williams and our translator for over 15 minutes, just needing someone to listen to him.  He beamed with gratitude and appreciation after we got him reading glasses to help him restore his vision.
Numbers
Each year, our campaign has grown.  This year, the group was able to serve 1,871 people in 4 days.  Of those, 972 came through the optometry clinic to see us.  That's an average of 243 per day.  Thursday was by far the busiest day we have ever had, seeing 300 patients before wrapping up.
How we pulled it off
We had an incredible team of non-medical professionals that bend over backwards for us to help make the optometry clinic a success.  There is an attorney, a webmaster, a dairy farmer, an EMT, a banker, a car dealer, and an insurance claims adjuster.  Without these 7 people, our work would not be possible.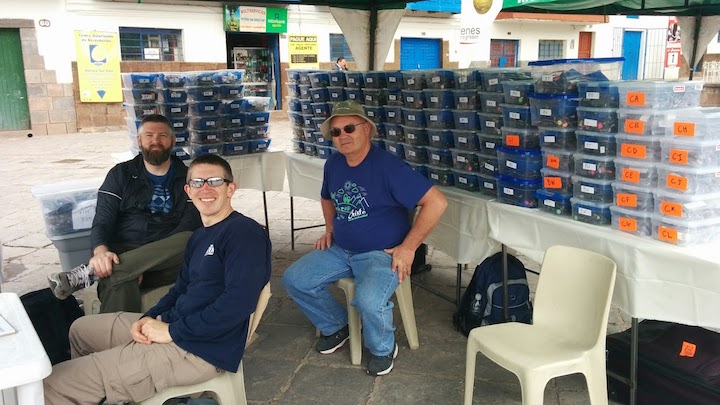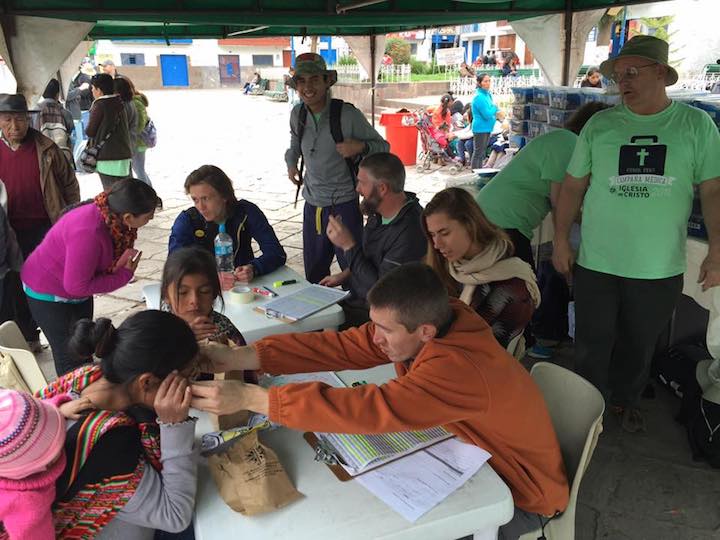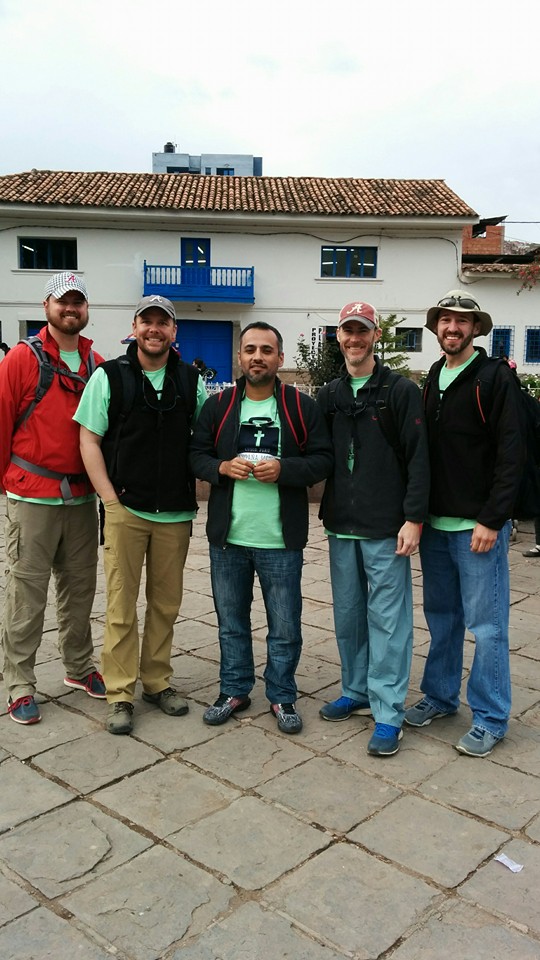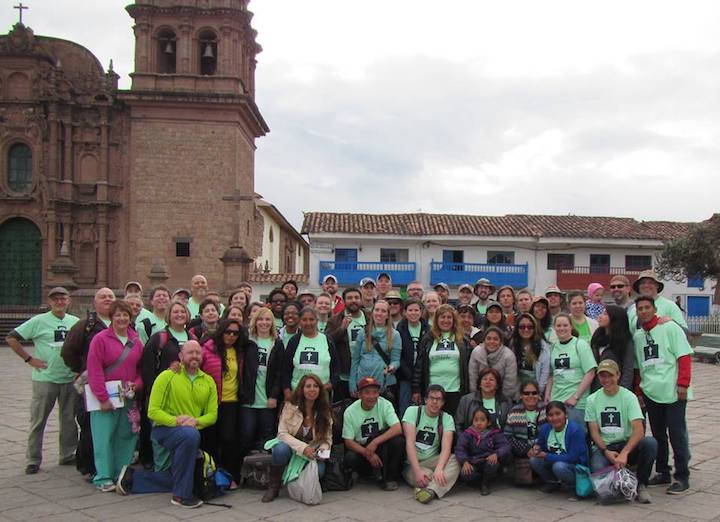 Thank you guys for all that you do to make this campaign a success.
Day Hike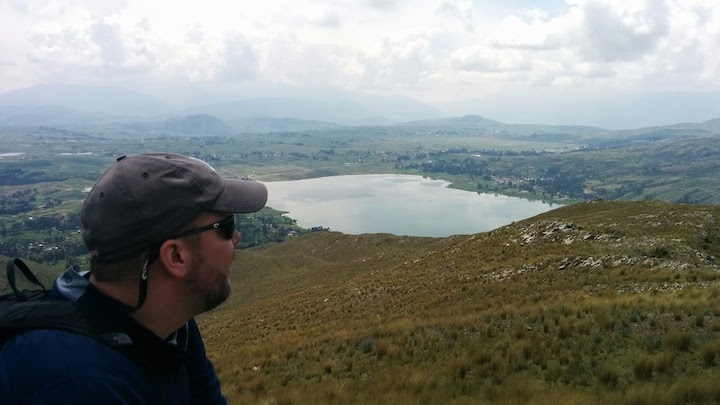 Dr. P enjoying the view of Lake Piuray
---
After a long week of seeing patients, our mission team used Friday to see the sights of Peru.  Some from our group visited Machu Picchu.  Dr. P and Dr. W joined a group that hiked the country side near Sacsayhuaman and Chinchero.   It was a very challenging hike, reaching an altitude of 14,400 feet at it's highest.  Pictures simply cannot do it justice, but here are a few shots that hopefully capture the breath-taking scenery.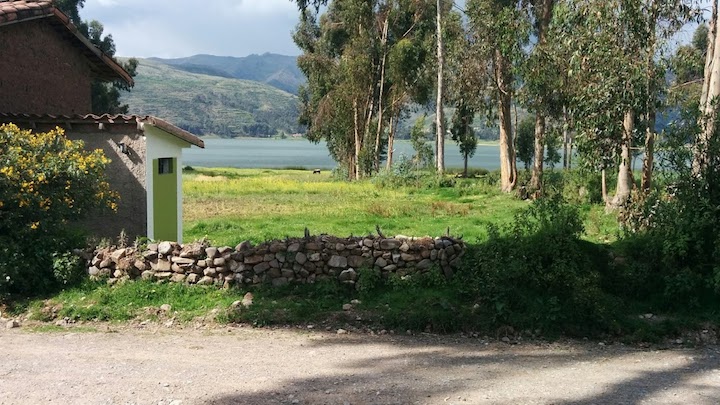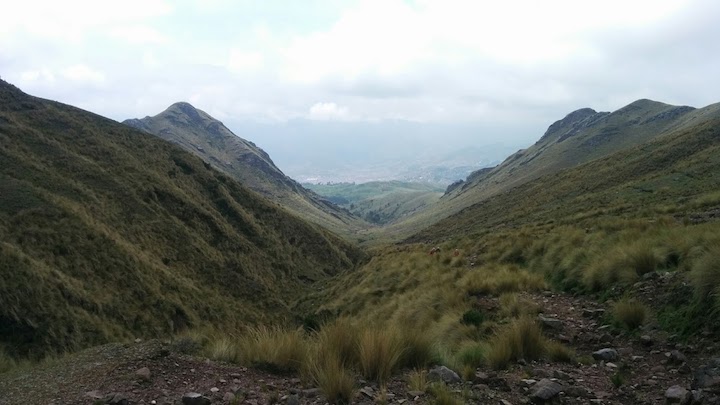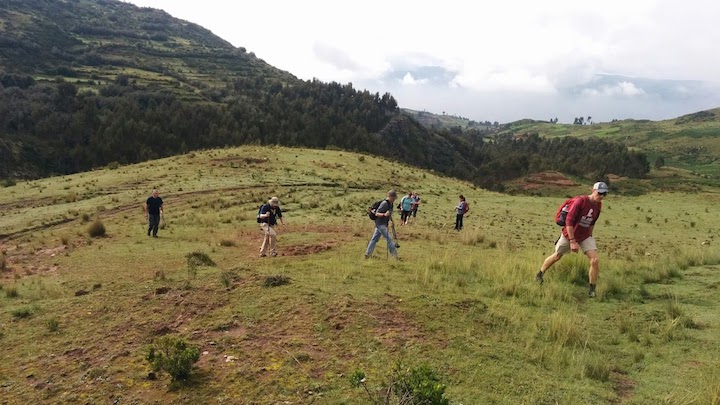 We cannot thank you enough for your prayers and support that make this trip possible. Thank you for being a part of the Leeds Family Eye Care family!